Football, the sport everyone watches or knows about. The sport everyone knows a club, local or English. Football, the most popular sport in the world. Why is it so? Well, who knows, most likely because a lot of people are competing against a lot of other people and they have plenty of fans. There are other sports which have more people competing and in more extreme environments. Perhaps it is because football is very simple and everyone can play it, but only some can play it at the highest level.
Football is popular all over the world, from Australia to Iceland. It is popular in Africa, too. How does that work, football in Africa, isn't it too hot? Well, their seasons are probably a bit different than seasons in Europe and Asia. Here is a brief history of African football.
African Football – Early History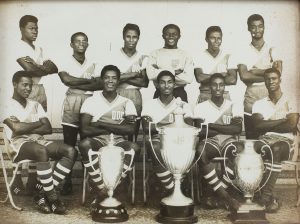 In the 19th century, football was introduced to Africa by Europeans. It was the late 19th century, to be precise. The game was played in 1862, at least the first recorded game on the African continent. By 1882, the game spread throughout the continent, through missionaries, railways and the military. In 1882, consequently, the first and longest-lasting African clubs were founded, the Savages FC from South Africa and Gezira SC from Egypt. These two are the oldest football clubs in Africa. In 1890, Alexandria FC from Egypt was also founded and in 1897 CAL Oran from Algeria was founded. Fast forward to 1930 and the 20th century and football is played in Central Africa, as well. Before the CAF was founded, football in Africa was flawed, children were exploited and witch doctors had a large part before the game. Animal sacrifices were made and various magic rituals were performed prior to a game.
Confederation of African Football – A New Era for Football in Africa
In 1957, Sudan had a large hand in founding the CAF or Confederation of African Football, the governing body of African football. The four founding members were Sudan, Egypt, South Africa and Ethiopia. The first Africa Cup of Nations was also held in 1957. The Cup of Nations is a biannual continental tournament in Africa. Even in 1934, Africa had a competitor at the World Cup, Egypt. From 1957, there have been plenty of competitors from Africa at the World Cup. That being said, the furthest an African team has got at a World Cup, is quarterfinals, with 3 different national teams. But, football in Africa has been much more organized compared to when the CAF wasn't around.
Women's Football in Africa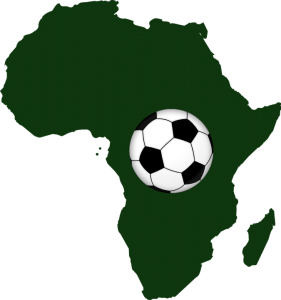 Women's football in Africa hasn't had the same fate as the men's football had. Women's football was started by Nigeria and their many women's football clubs. Senegal and Nigeria played the most of any other country when it comes to women's football. Nigeria even sent their national team to the 1991 Women's World Cup. In 1991, the Women's Cup of Nations was established by the CAF and Nigeria, to no one's surprise, has won the Cup 11 times, out of 13. Equatorial Guinea won the remaining 2 tournaments. It is a biennial tournament but was not biennial until 1998. It is also a qualifying tournament for the Women's World Cup and has been since 1993.
Football in Africa has become something very modern. It has come a long way, from the times when witch doctors had more say than coaches. Today, both men's and women's Africa Cup of Nations is held every two years and fans from Africa have what to look forward to, every season and every two years.